Behavioral Health Support
ECSD encompasses several approaches when providing support regarding mental and emotional support for its students and employees.
Below is a Tool-Box or summary of each of these supports in-place, including but not limited to ECSD professional staff, on-site partner agencies and organizations, as well as telehealth and counseling services available to all enrolled students and employees, and emergency contacts at local, state and national levels.
School-Based Behavioral Health Referral Forms
The ECSD Behavioral Health Unit, aka: Social Workers in Schools Program, can now offer limited therapy services in the school setting.
If you identify as a student, parent or guardian of a student, peer, or staff member, you may fill out a referral form below and turn it into Larry Robb, School Mental Health Staff Coordinator.
For more information:
Larry J. Robb, LSW School Mental Health Staff Coordinator Email: lrobb@ecsdnv.et
Office Location: Elko High School (775) 738-7281
988 Suicide & Crisis Lifeline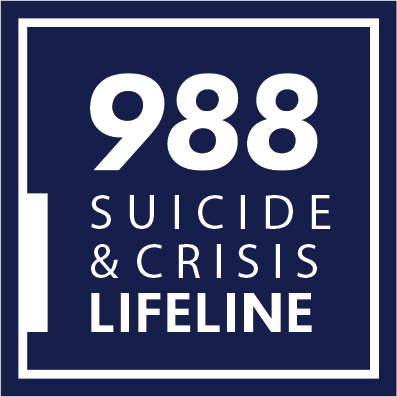 We can all help prevent suicide. The 988 Lifeline provides 24/7, free and confidential support for people in distress, prevention and crisis resources for you or your loved ones, and best practices for professionals in the United States.
Todos podemos ayudar a prevenir el suicidio. 988 Lifeline brinda apoyo gratuito y confidencial las 24 horas del día, los 7 días de la semana para personas que están pasando por momentos difíciles. También ofrecemos recursos de prevención y crisis para usted o sus seres queridos al igual que mejores prácticas para profesionales en los Estados Unidos.